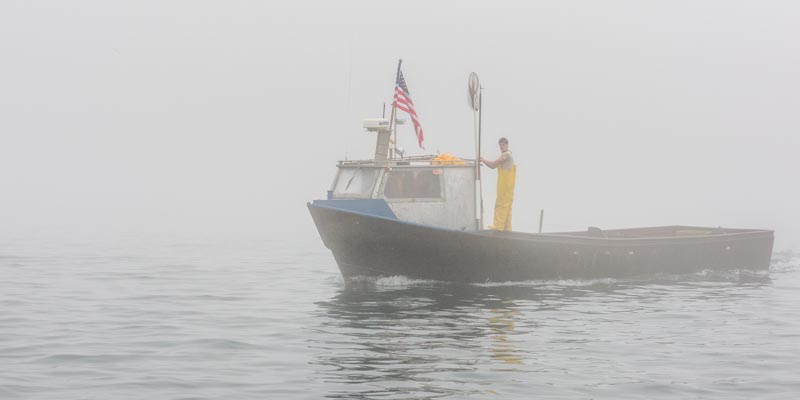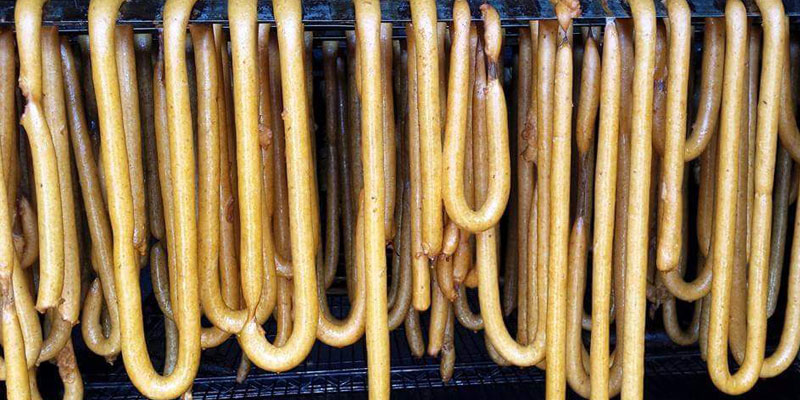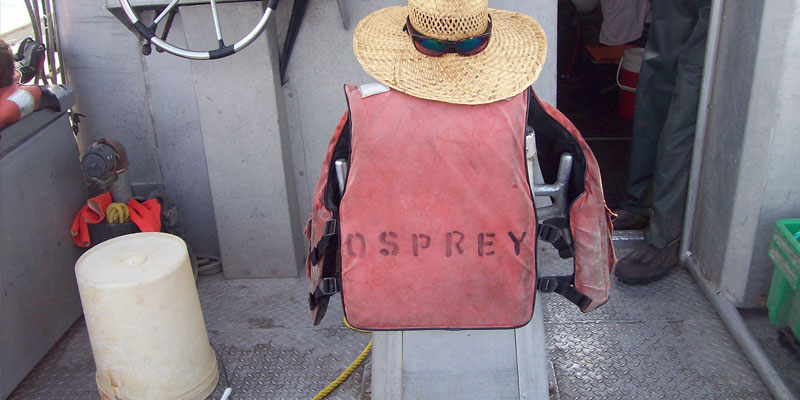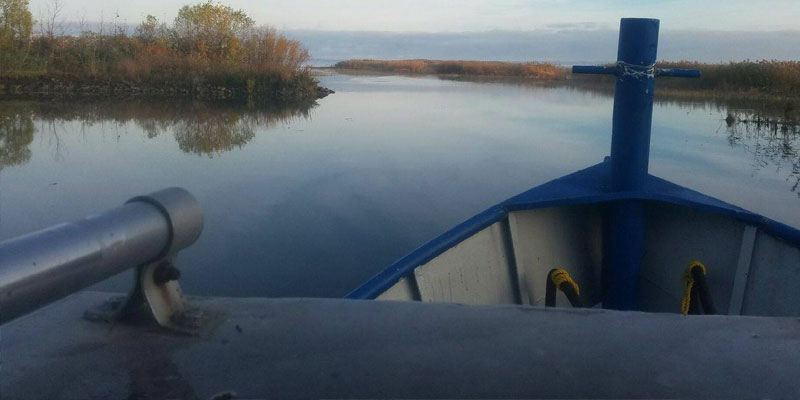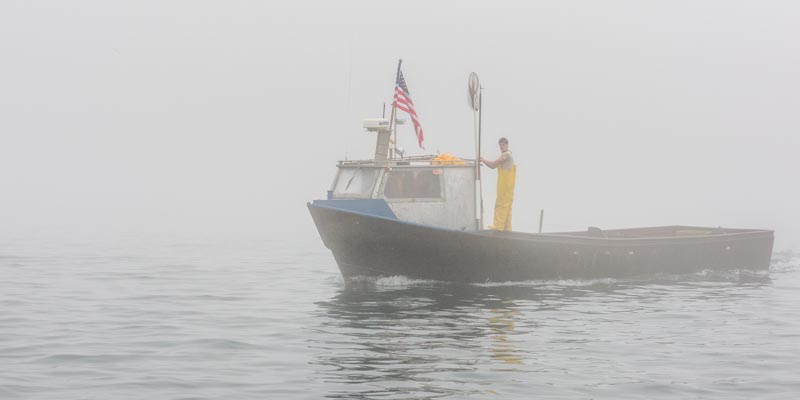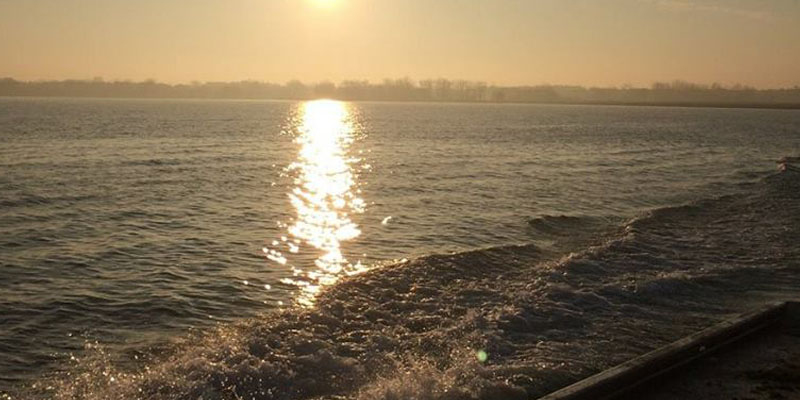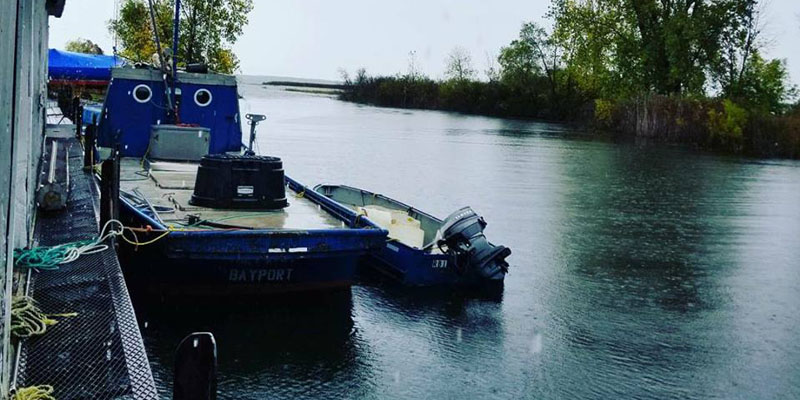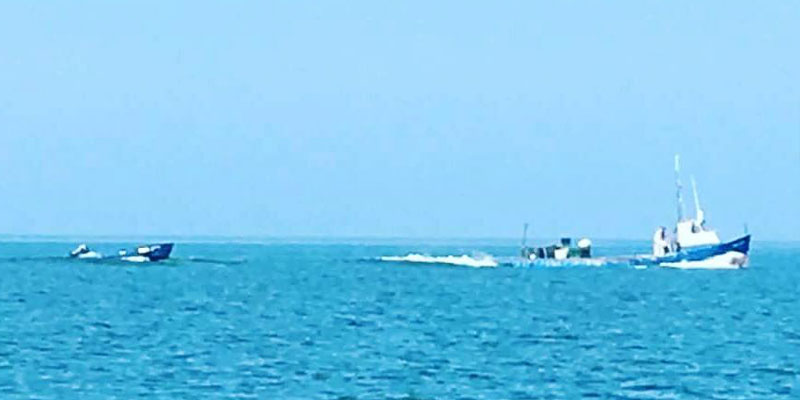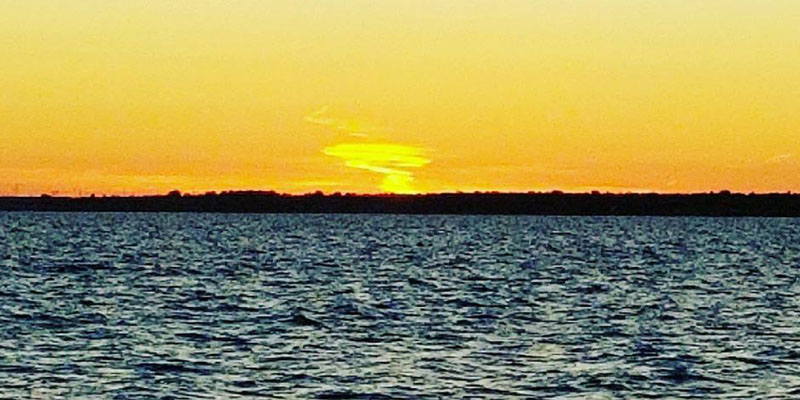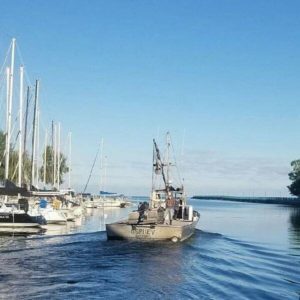 BAY PORT FISH CO.
The Fish Caught the Williams Brothers, and Their Best Fish Are Becoming
Legends.
Click To Read Their Story
The osprey is a large fish eating bird, with a variety of live fish accounting for about 99% of its diet. Tod Williams' Osprey is a 50 foot commercial fishing boat. Rigged with trap nets, it hauls in 6,000 pounds of whitefish on a good day, then chugs her way back to her temporary port in Caseville. The Osprey isn't just any boat to Tod; he built her himself, under the direction of local expert boat builder Fred Brown. She's served him and the Bay Port Fish Company crews well, faithfully weathering the volatile conditions on shallow Saginaw Bay.
Commercial fishing was not the career Tod had in mind when he was growing up. He doesn't come from a long line of fishermen. In fact, he tried his hand at being a cowboy in Nebraska after he left Michigan State University. It wasn't long, though, before he returned to Michigan, where his brother Forrest had been working in the hotel industry.
The Williams brothers bought the state-licensed Bay Port Fish Company from Henry Englehard, who had started the community's Fish Sandwich Festival. Some folks told them they were crazy, but the fishery certainly captivated them and, after all, the Bay Port slogan is "Fish caught the man."
They learned what they could from experienced fishing captains such as Ralph Cross and Ross Lange, and they kept at it. They tried different gear, such as the purse seine, and did some research. They first tried catching perch and catfish, and then got into whitefish. They see lots more whitefish now than in their early days 30 years ago, but they also struggle with low water (which is why they're docking at Caseville temporarily instead of Bay Port), changes in the habitat and invasive species such as zebra mussels. Tod says, "When zebra mussels attach to the nets, it feels like a net full of cement!"
Tod says he really likes being his own boss, working in the fresh air with good people and providing a healthful product. About the only down side to commercial fishing, Tod says, is pulling up nets in foul weather.
The Bay Port Fish Company is always looking for good opportunities, such as selling some of their catch at farmers' markets, where clientele appreciate buying fresh fish directly from the fishermen and getting some tips on taste tempting techniques. The Williams' experience in the hospitality industry has taught them much about customer service and providing a quality product. The fishery is now managed by Tod and his daughter Lakon Williams.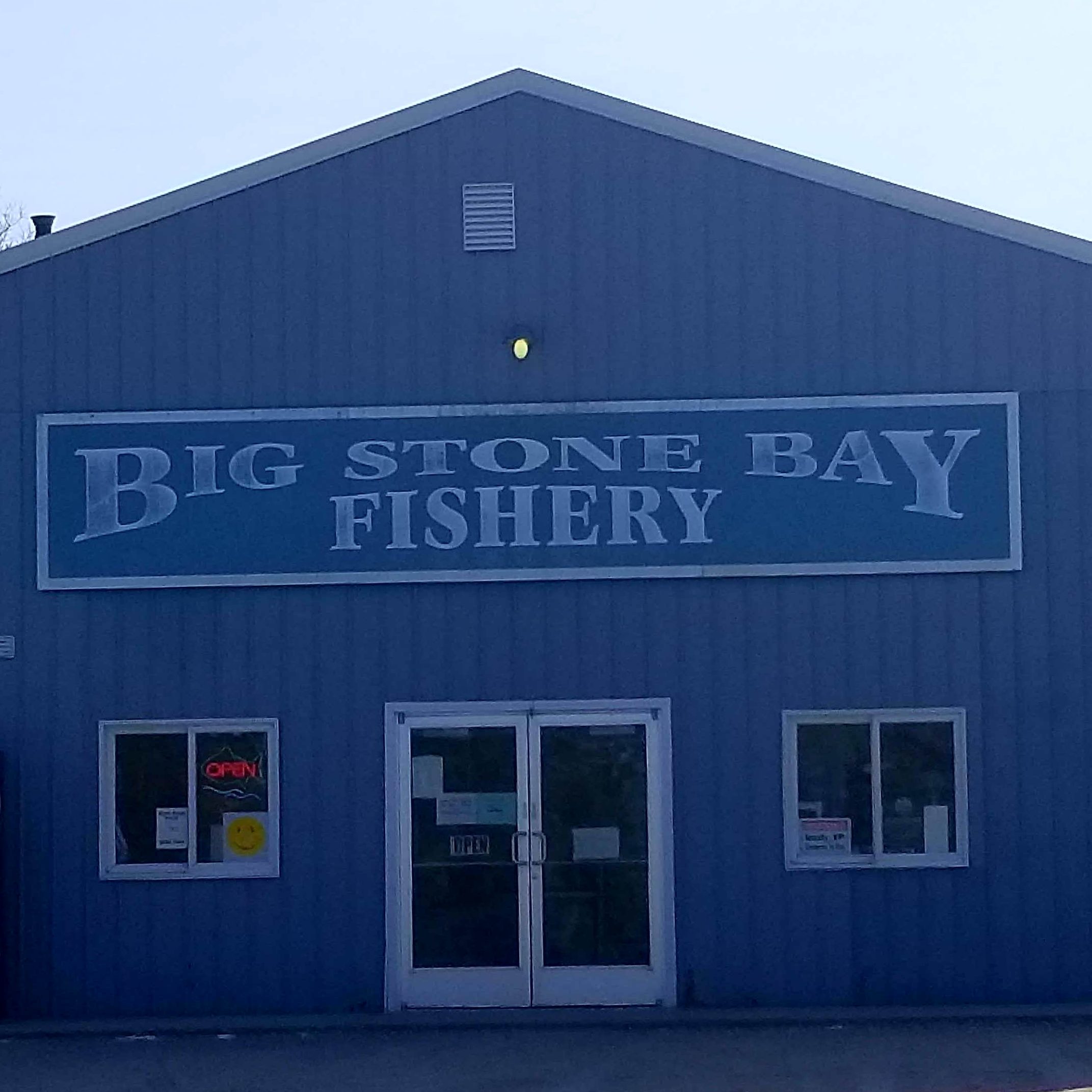 BIG STONE BAY FISHERY
A fleet of fish trucks and a boat.
Click To Read Their Story
Cameron McMurry of Big Stone Bay Fishery doesn't have family heritage in commercial fishing. He apprenticed with Mackinaw City's Bell's Fishery for 10 years as a young man and learned enough about the business to start his own wholesale, retail fish market.
In the 35 years of business, with family and a great crew of employees we have provided millions of meals for the public.
In 2006 we bought our first fishing boat, a gill net tug and a chub license. In 2017 we purchased a trap net boat and commercial fishing license from the Rochfort family. Our boys are, hopefully looking forward to many fishing seasons to come, and who knows maybe their offspring will be fishers too.
"From our lakes to your plates"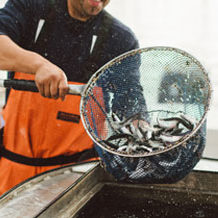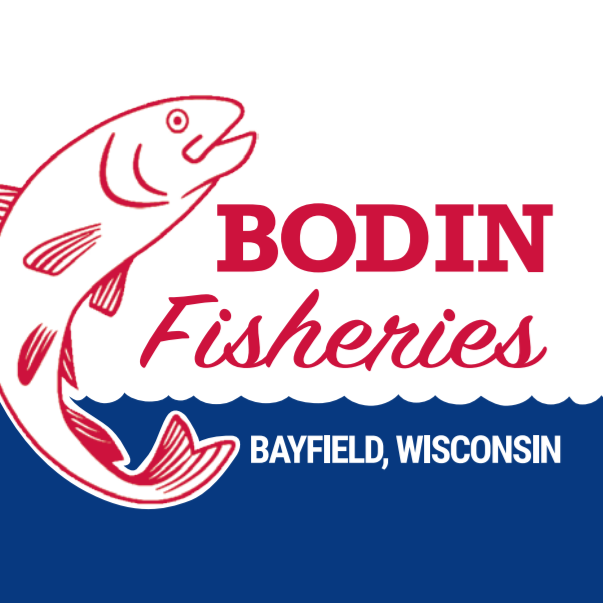 BODIN FISHERIES
Fresh from the lake to your plate!
Click To Read Their Story
Bodin Fisheries has been operating around the Apostle Islands region of Lake Superior since the 1880's. Now well into the 5thGeneration, Bodin continues to provide fresh, frozen and smoked Whitefish, Lake Trout and seasonally, Herring and Smelt, to consumers, restaurants, grocery stores and other distributors all around the Midwest.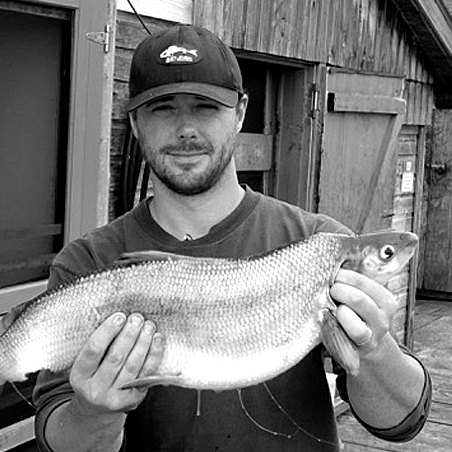 CARLSONS FISH
"If you take care of the fish, you take care of everybody."
Click To Read Their Story
For more than a century now, the Carlson family has operated this fishery in beautiful northwestern Michigan. Starting with Nels, who emigrated from Norway, to Will, Lester, Bill and now fifth generation Nels Carlson, they've handed down the tradition, adapted and transformed their small dock in Leland into historic Fishtown.
Now, over 100 years later, they've handed down the family's fishing tradition five times, and adapted their dock in Leland into historic Fishtown.
From the time he was 11 years old, Bill Carlson was roping the nets on the reels, cleaning the fish and selling them, too, especially during the summer. In 1965, he took a break from his college studies to help the family when his uncle Gordon became too ill to work. He's been in the fishing business ever since.
Along the way, the Carlson family has used a variety of gear for different target species, including small mesh gill nets for chubs, large mesh gill nets for whitefish, developing a purse seine, converting to trap nets for whitefish. Their experience has run the gamut—from changes in government management priorities, to revisions in fishing territories, to adjustments in quotas, to fish population dynamics, to contaminants, to invasive species.
Through it all, the Carlson family did what they could to help create an environment conducive to a sustainable business. They worked with the Michigan Fish Producers Association, the Department of Natural Resources, Michigan Sea Grant, trying to educate others in the industry about the importance of structure and planning to enhance stability…"not just for what we can catch today, but for what might be available tomorrow."
Bill Carlson considers himself and his family fortunate to remain in the business. In order to do that, they sold the Fishtown property, fishing licenses and gear to the not-for-profit Fishtown Preservation Society, with the provision that they be able to continue operating their retail business at the dock.
One way the Carlson family has maintained its livelihood over the years is through developing value added products—smoked fish, whitefish sausage and fish pâté—that have proved popular enough to be imitated by others in the business.
Bill makes no secret of his concern for the lakes, especially the fish populations that invasive species have assaulted. While he hopes that stability can prevail over such onslaughts, he has no illusions about how difficult, if not impossible, that will be. Still, he says with a ready smile, "If you take care of the fish, you take care of everybody."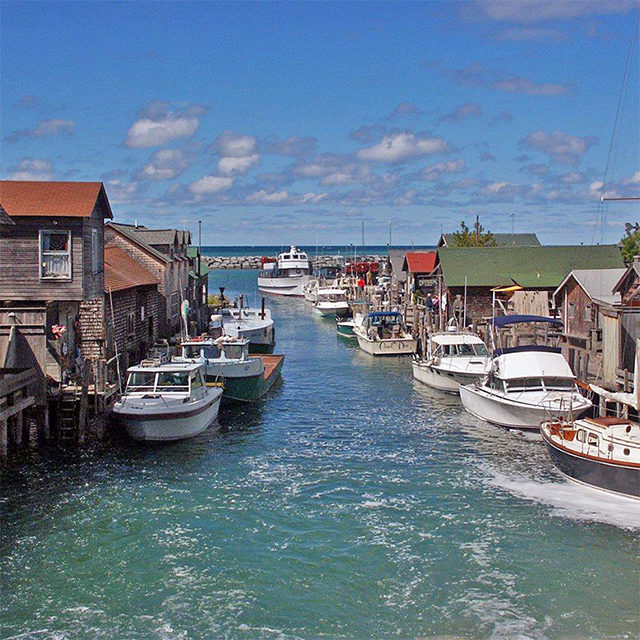 FISHTOWN PRESERVATION SOCIETY
Visit our historical, authentic working waterfront for fish, shops, eateries and exhibits.
Click To Read Their Story
Fishtown is a collection of weathered fishing shanties, smokehouses, overhanging docks, fish tugs and charter boats along the Leland River, as it flows into Lake Michigan. Visitors and locals can still see active commercial fishing and feel a connection to maritime traditions. Fishtown Preservation is the non-profit that owns, maintains and preserves Fishtown — keeping it publicly accessible year-round. Fishtown Preservation works with skilled commercial fishermen to maintain and commercial fish with our fishing tugs Joy and Janice Sue. Joel Petersen, of Joel Petersen Fisheries, is the captain of the Joy and brings with him his knowledge of working with the multi-generational Petersen Fisheries, of Muskegon. Joel helps us continue to commercial fish for whitefish — bringing the catch into Carlson's Fishery. Carlson's processes ours and other locally caught fish, then retails fresh whitefish and trout — including pates and smoked sausage to local restaurants and Fishtown visitors. Our Fishtown Welcome Center exhibits share some of the heritage and stories of the Fishermen that made their livelihood from the same location that you can explore today. The Welcome Center's unique gift shop offers items reflecting Fishtown past and present, with all proceeds directly preserving Fishtown's future. Shops, eateries and exhibits are open April-October. Visit us at 203 W. River Street, Leland 49654 and FishtownMI.org or call 231-256-8878 for information or to make a donation.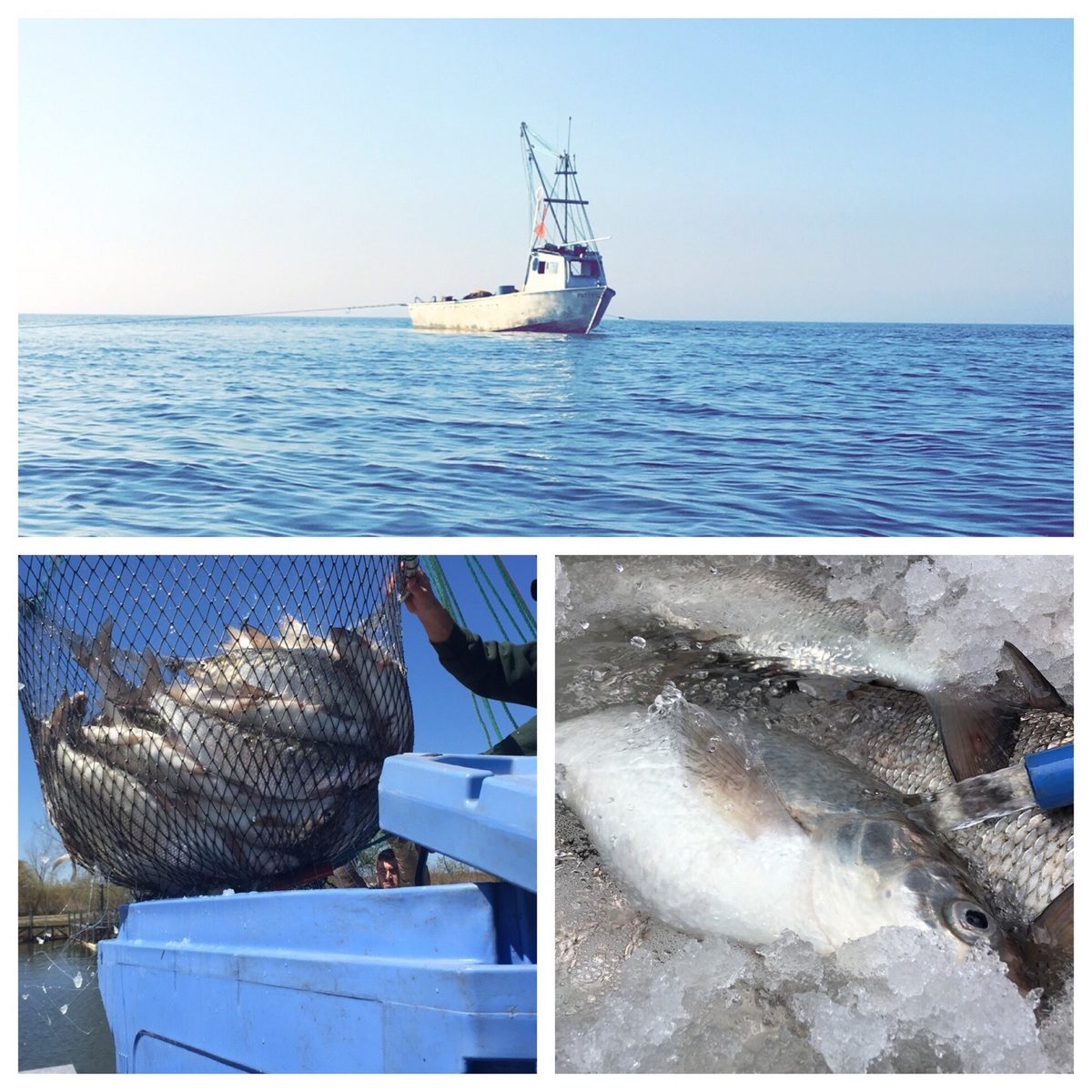 HAMEL AND SON'S FISHERY

Fresh Whitefish since 1869!
Click To Read Their Story
The Hamel family starting fishing in 1869 when Anthony Hamel took an interest when he was 15, he fished in the Cedarville Michigan. His second son, Robert Hamel followed his dads footsteps taking over Anthony's legacy. Jim Hamel is the current owner of the Hamel & Sons fishery and was the only son of Robert Hamel to show any interest in fishing. He has been fishing in Bay Port over 30 years, but has been fishing since he was a young boy aged 15. His boys, Harrison, Madison & Ethan, are the fourth generation in their family to take a love for commercial fishing. In 1985, Treaty rights for the Great Lakes were enforced and Jim was forced to move his fishery to Bay Port from Cedarville. He bought two licenses in Saginaw Bay, where he and his sons continue the tradition that will celebrate 150 years of harvesting Whitefish from Lake Huron this year.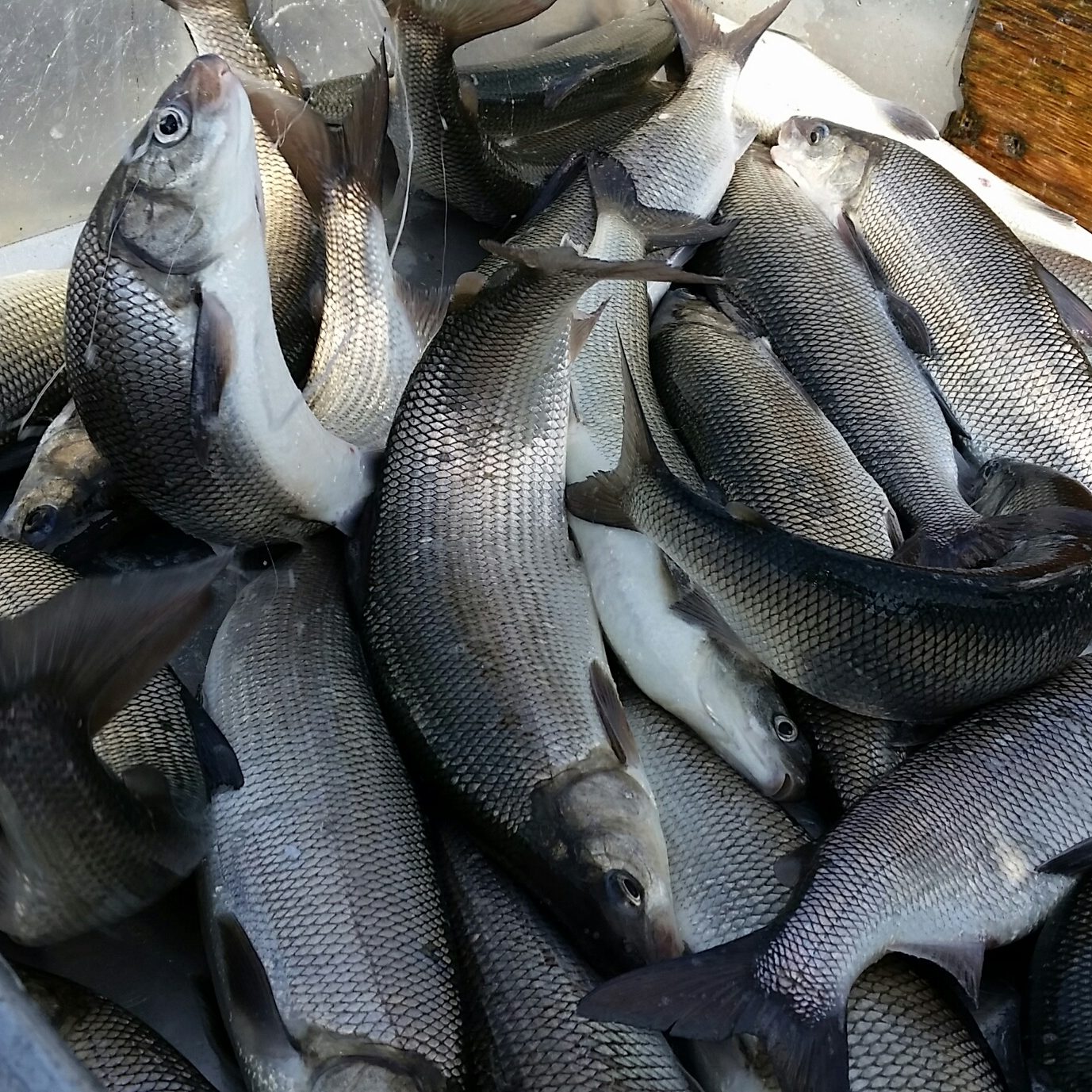 SERAFIN FISHERY

Fishing for Generations in Lake Huron and Saginaw Bay
Click To Read Their Story
Jerry Serafin has been fishing in Saginaw Bay for over 40 years. The fishery now is run by Jerry and his son Dana Serafin.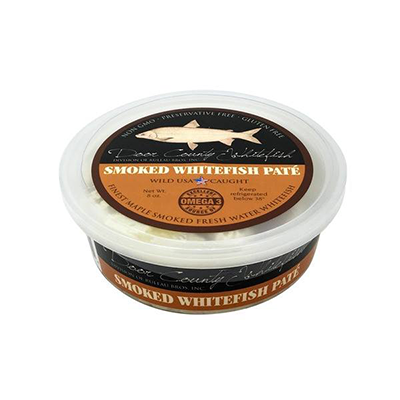 RULEAU BROTHERS, INC. (CEDAR RIVER)
Ruleaus stay afloat in the fishing business by adapting.
Click To Read Their Story
7th Gen. Lake Michigan Commercial Fishing Family. The Ruleau Brothers process fresh, frozen and smoked fish at their 40,000 sq. ft. facility in Stephenson, Mi.
New endeavors include our highly rated and "Organic" DOOR COUNTY SMOKED WHITEFISH PATE